Pathways Counseling Center was formed in 2006 to serve people seeking mental, emotional, relational, and spiritual health. We are committed to the highest professional standards of counseling. We seek to maintain an atmosphere of safety, confidentiality, and grace. We work with each person with respect and compassion as we make progress toward their goals. We believe that the counseling process can bring about lasting change, healing, and restoration.
Meet our staff below:
Joel Hardin, Director, MA, LPCC-S, LICDC, NCC

Supervising Licensed Professional Clinical Counselor
Licensed Independent Chemical Dependency Counselor
National Certified Counselor
Joel is the Director of Pathways and joined this practice in 2013. Joel's counseling experience includes previous work at Maryhaven, Dublin Springs Hospital, and the Delaware Area Career Center. Joel sees counseling as an effective way to help people move toward emotional, relational, and spiritual health. He works with adults, adolescents, couples, and families. Joel is a trained EMDR therapist and works with clients to find healing and freedom from past trauma.
Before becoming a licensed counselor, Joel served as a pastor for many years at churches in Lewis Center, Delaware, Westerville, and the OSU campus area. Prior to that, he worked as a licensed architect. Joel earned his Masters degree in clinical counseling at Ashland Theological Seminary, and he also holds Masters degrees in Architecture and Business Administration from the University of Illinois. Joel has been married to his wife, Edie, for 31 years, and they have three children. He enjoys hiking, camping, backpacking, canoeing, kayaking, motorcycles, gardening, and house projects.

[email protected]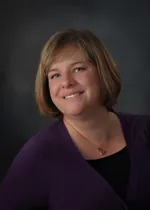 Rhonda Taylor, MA, LPCC-S
Supervising Licensed Professional Clinical Counselor
Rhonda joined Pathways at the start of 2020. Rhonda works with adults, adolescents, and children, couples and families, helping them work toward healing and wholeness from a spiritual, emotional, and relational perspective. She is passionate about helping clients learn to see themselves through the eyes of love and trust—seeing themselves as God sees each them.
Rhonda graduated from Ashland Theological Seminary. Counseling is her second career—she also has a doctorate in piano performance and believes that music can open emotional experiences for everyone in ways that words sometimes fail us. She has been married to her husband for 19 years and they have two amazing children.
Kelsey Johnson, MA, LPCC-S
Supervising Licensed Professional Clinical Counselor

Kelsey works with adults, adolescents, couples, and families. She firmly believes there is hope for every person and every situation. When clients are not able to see that hope for themselves, she sees this as part of the journey and offers to walk alongside them as they face the choices, detours, and barriers to making that journey successful.
Kelsey graduated from Grace College and Theological Seminary with her Master's degree in Clinical Mental Health Counseling. Kelsey's previous counseling experience includes work with a variety of clients and client needs. She has served as the Special Programs Coordinator for a community mental health agency in Central Ohio, where she served on the executive team, helped develop curriculum, managed court ordered programs, oversaw employee wellness, and supervised other clinicians. Kelsey has been married to her husband for 10 years and has one son.
Barry Thompson, MA, LPCC
Licensed Professional Clinical Counselor

Barry has been on his own healing journey since 1995. Barry is grateful to all who have given of themselves, to help birth in him a sense of identity, purpose and belonging. He most enjoys working with clients who desire to grow but find the effects of trauma, substance use, and broken relationships holding them back. Barry received his Masters in Clinical Counseling from Ashland Theological Seminary.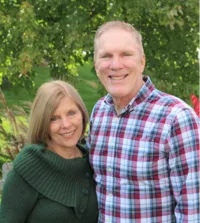 Bob and Linda Buchan, M.Ed., M.Th.
Premarital, Marriage, and Parent Coaching*

Bob worked in pastoral ministry for many years, most recently as the Marriage and Family Pastor at Heritage Christian Church. He has two graduate degrees, one from Georgia State University in counseling psychology (M.Ed.) and another from International Seminary (M.Th.). Bob is an author and has started 4 churches during his career. He has a passion for healthy marriages, sports, family fun, exercise, and helping college students grow.
Linda has a BS in Nutrition Education from Indiana University of Pennsylvania and is certified as a Life Coach through the Institute for Life Coach Training. Linda excels in the gift of hospitality, leading Healing Care Groups, and she enjoys nature walks, reading, and coming alongside people to hear their unique stories. Bob and Linda have extensive experience working with individuals, couples, and groups. They are also skilled in using the world famous Prepare-Enrich Inventory to enhance the lives of couples. Bob and Linda have 5 children, 6 grandchildren, and 7 granddogs.
[email protected]
[email protected]
* What's the difference between a Counselor and a Coach?
Counselors diagnose and treat a wide range of issues, both clinical and non-clinical, including issues such as depression, anxiety, substance use, or relational issues. While counseling often focuses on deeper understanding, healing, and growth, coaching tends to be solution and goal driven, aiming to help a client to get where they want to be as quickly as possible. A coaching relationship will focus on setting measurable, attainable goals, and developing a plan to achieve them. Coaches do not diagnose, nor do they treat mental and emotional disorders. Should those needs surface in the course of a coaching relationship, a referral is made for professional assessment. Because no illness is involved, Coaches do not bill insurance and tend to have fees which are comparable to those of counseling staff.